Kids Bath Toys - Make Bath Time Enjoyable and Bonding!
Are your kids struggling during bath time? Discover how our range of kids bath toys can transform a mundane bath into an exciting adventure! From submarines to deep-sea animals like whales, sharks, and fish, our bath toys ignite imagination and make bath time a thrilling experience. Watch your little ones embark on imaginative journeys while creating lasting family memories.
Read More
Benefits of Bath Toys for Babies, Toddlers, and Kids
Bathtime isn't just about getting clean; it's an opportunity for bonding and development. With our bath toys, your child can improve their fine motor skills while having a blast. Squeezable, splashy toys and floating objects engage their senses and encourage hand-eye coordination. Additionally, bath toys help eliminate fear of water by introducing friendly characters like boats and sea creatures. Join the playtime and show your child that water can be fun and enjoyable!
Here are 10 ways to make bathtime more fun for little ones, along with the benefits they can have on bonding, relationships, and learning outcomes:
Bath Toy Exploration:

Introduce a variety of colorful and waterproof toys to engage your child's senses. This activity encourages sensory exploration, improves hand-eye coordination, and promotes imaginative play.
Bubble Blast:

Add bubbles to the bathwater and let your child enjoy the magical world of foam. Blowing and popping bubbles can enhance fine motor skills, stimulate creativity, and create a calming effect, promoting relaxation and a positive emotional bond.
Water Play and Pouring:

Provide cups, bowls, and containers of different sizes to let your child pour and transfer water. This activity promotes cognitive development by teaching concepts such as volume, cause and effect, and problem-solving. It also enhances hand-eye coordination and helps develop fine motor skills.
Bath Time Sing-along:

Sing or play cheerful songs during bathtime to create a lively atmosphere. Singing together enhances bonding, encourages language development, and introduces children to rhythm and melody.
Bath Crayons or Washable Paints:

Use washable bath crayons or paints to let your child unleash their creativity by drawing on the bathtub walls or themselves. This activity promotes fine motor skills, self-expression, and introduces early writing skills.
Floating Toy Races:

Place a few floating toys in the water and have a friendly race. This game promotes social interaction, encourages turn-taking, and develops basic counting and numeracy skills.
Storytelling Time:

Share a favorite storybook or create a story together while in the bath. This activity fosters imagination, language development, and strengthens the parent-child bond through shared storytelling experiences.
Water Sensory Bins:

Fill a separate container with water and add items like sponges, brushes, and different textured materials for sensory exploration. This activity stimulates tactile senses, enhances creativity, and introduces concepts of textures and materials.
Animal Bath Adventure:

Bring your child's favorite waterproof animal toys to join them in their bath adventure. Encourage imaginative play, storytelling, and mimicry of animal sounds. This activity promotes creativity, language development, and strengthens pretend play skills.
Floating Alphabet or Number Games:

Use foam letters or numbers that float on the water to introduce basic literacy and numeracy concepts. Practice identifying letters or numbers, sorting them, and even spelling simple words. This activity supports early learning, cognitive development, and provides an interactive learning experience.

Remember, parental involvement and active engagement in these activities create a positive and nurturing environment that strengthens the parent-child bond and supports holistic development in early childhood.
Shop Our Baby Hooded Bath Towels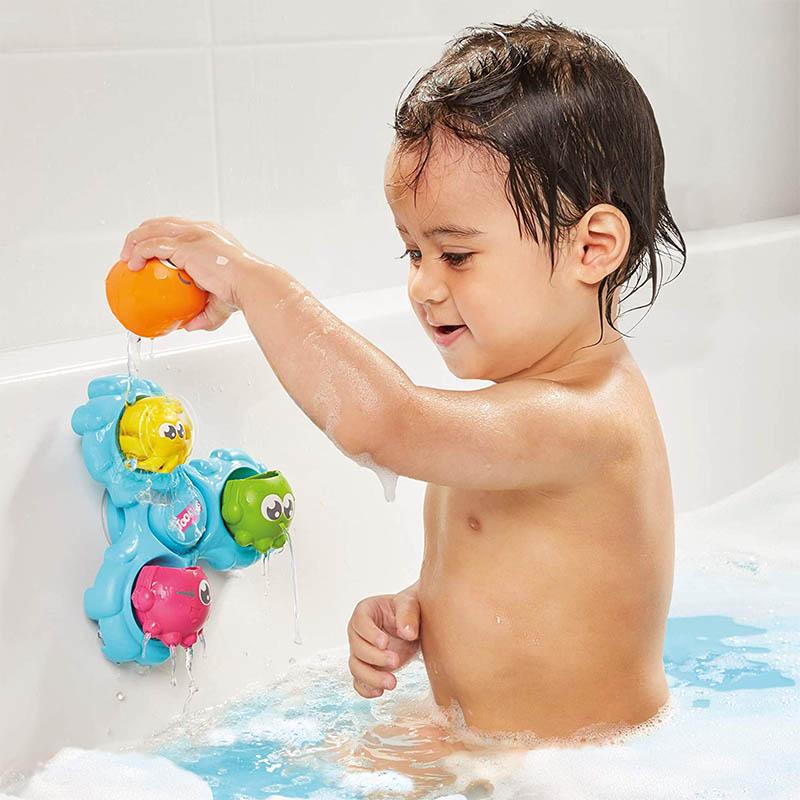 Where to Buy the Best Kids Bath Toys
Discover our extensive online range of kids bath toys that will make bath time a joyous experience. At My Happy Helpers, we offer popular options like Bath Crayons for creative skills development and bath toy boats and nesting eggs for splashy fun. If you're in the neighborhood, visit our physical store at 12-16 Micro Circuit, Dandenong South, Victoria. We're open Monday to Friday from 10 am to 2 pm.
Explore Different Types of Bath Toys
Before you start browsing, remember that regular cleaning is crucial for bath toys due to the warm and moist environment they are exposed to. Choose from our favorite sensory bath toys that promote healthy development and learning while keeping your little one entertained during bath time. Always check product labels for age guidelines and hazard warnings to ensure safety.
Age-Appropriate Bath Toys for Toddlers and Kids
Looking for bath toys suitable for toddlers and kids? We have options for every age group. Toddlers between one and two years old can enjoy our Stacking Cups, promoting fine motor skills and logic-building. These brightly colored cups can be used to build towers or strain bathwater, providing hours of fun.
At around two or three years old, your child can open their own bathtub tea house with our floating tea tray. Let their imagination soar as they prepare "tea" while enjoying the bath. For older children, our Waterslide Marble Run offers a wet and wild adventure. This interactive marble run incorporates water to demonstrate basic physics concepts like momentum, gravity, and speed. Who knew bath time could be so educational and exhilarating?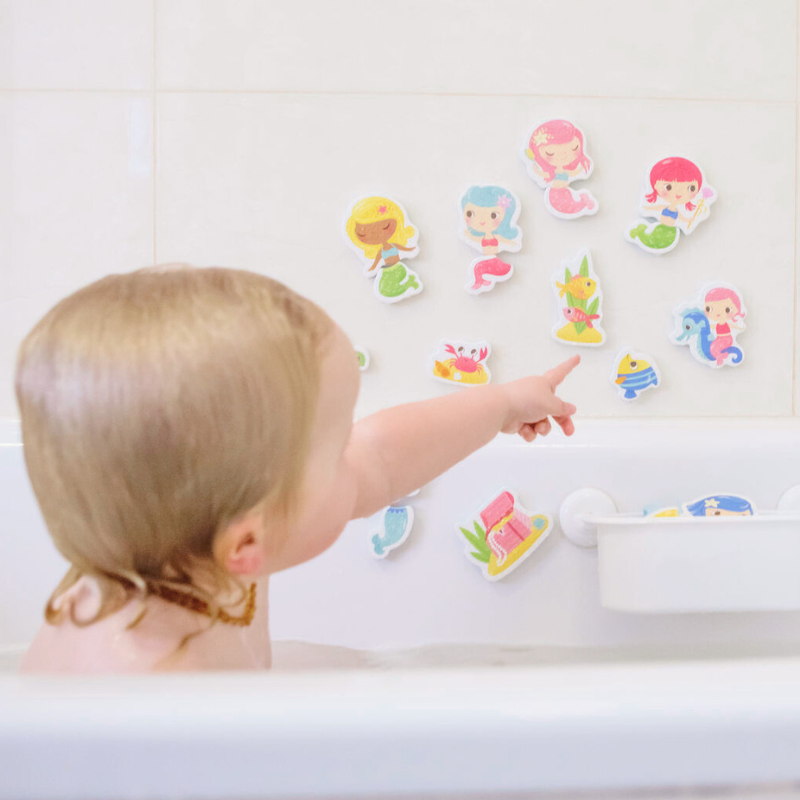 Turn Bath Time into an Adventure with Fun and Engaging Bath Toys
Shop our extensive selection of kids, toddlers, and baby bath toys online at My Happy Helpers. We have hundreds of options to choose from, ensuring there's something for every child's preference and developmental stage. Turn bath time into a memorable experience filled with laughter, learning, and family bonding.
Benefits of Bath Toys for Babies, Toddlers, and Kids
Experience the joy and excitement of bath time with our range of kids bath toys. Make bath time enjoyable and create lasting memories with your little ones. Our toys promote fine motor skills, imaginative play, and water familiarity, all while providing a fun-filled experience. Shop now and bring the magic of bath time to your home with My Happy Helpers.