Regular price
Sale price
$74.95 AUD
Unit price
per
Sale
Sold out
or 4 payments of $18.74 AUD
Product Highlights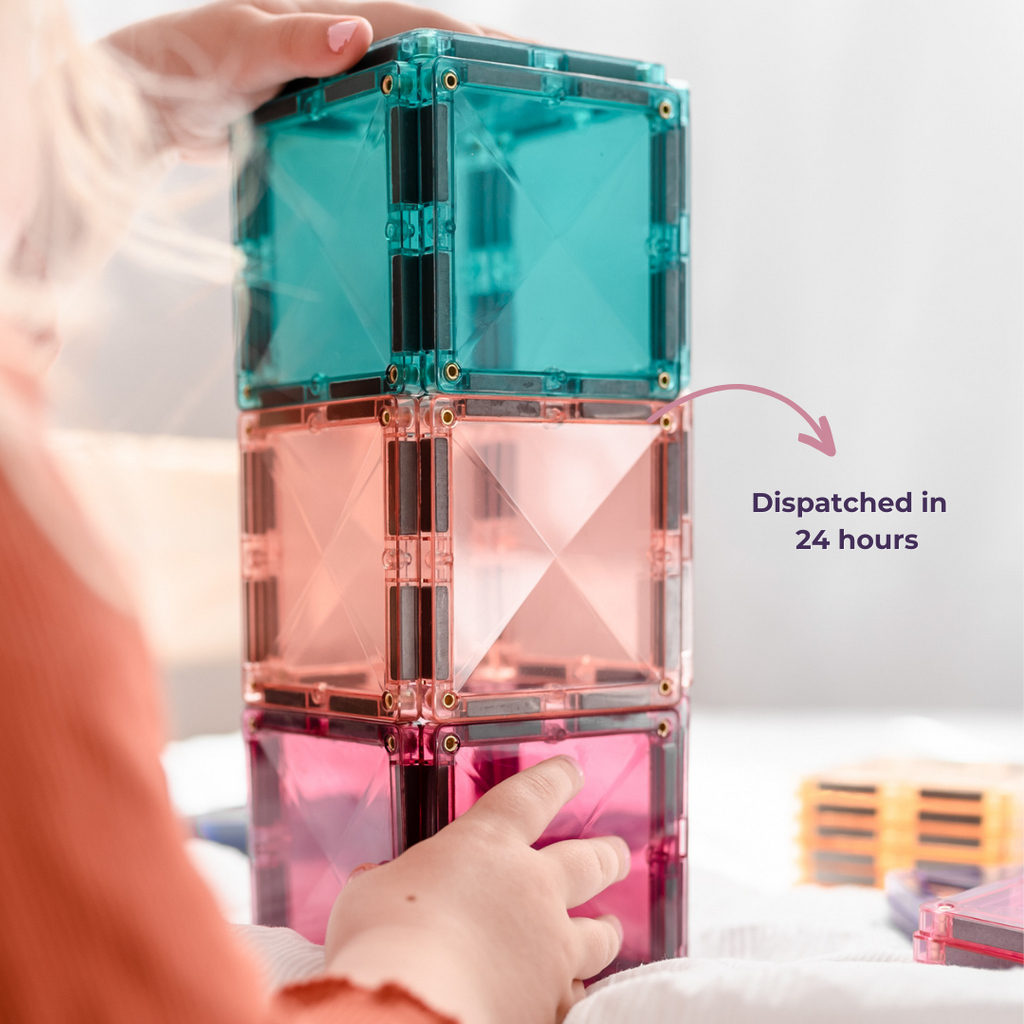 Dispatched in 24 hours.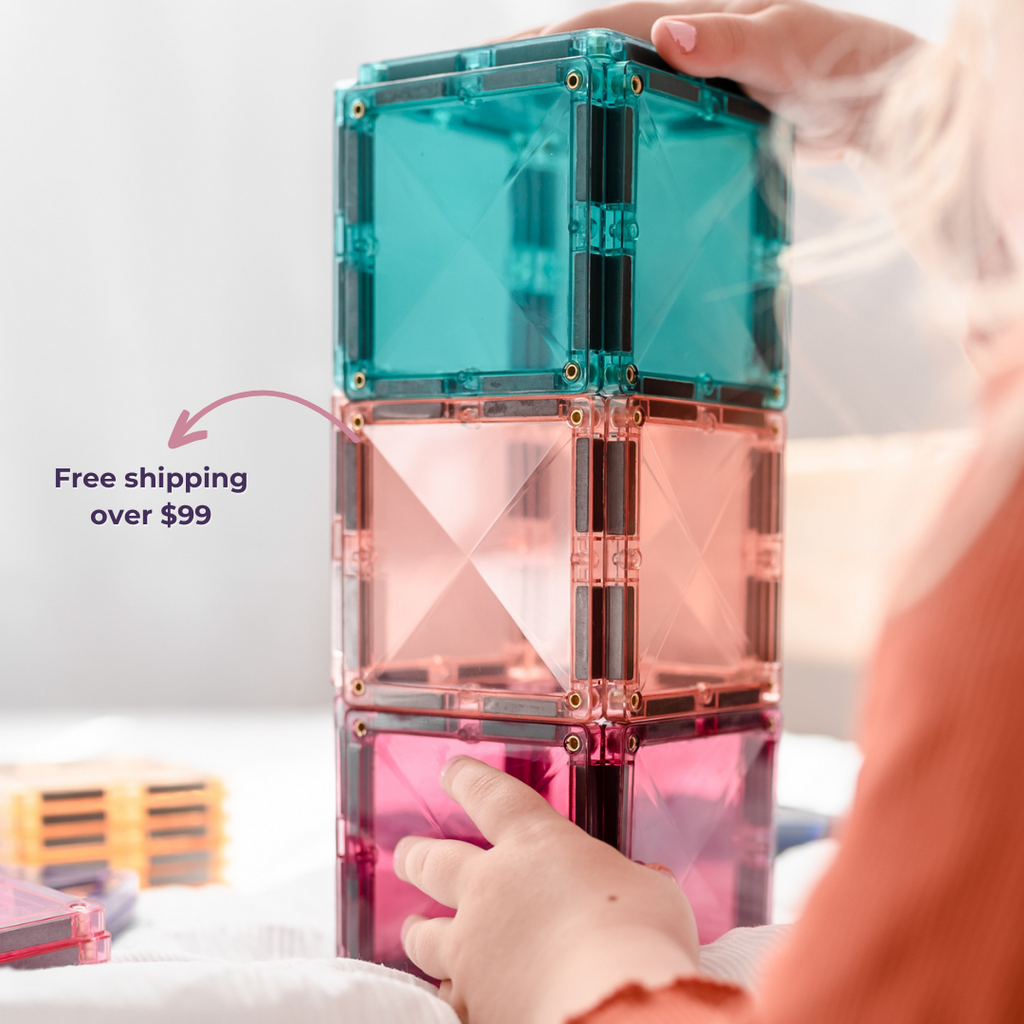 Free shipping for Metro orders over $99.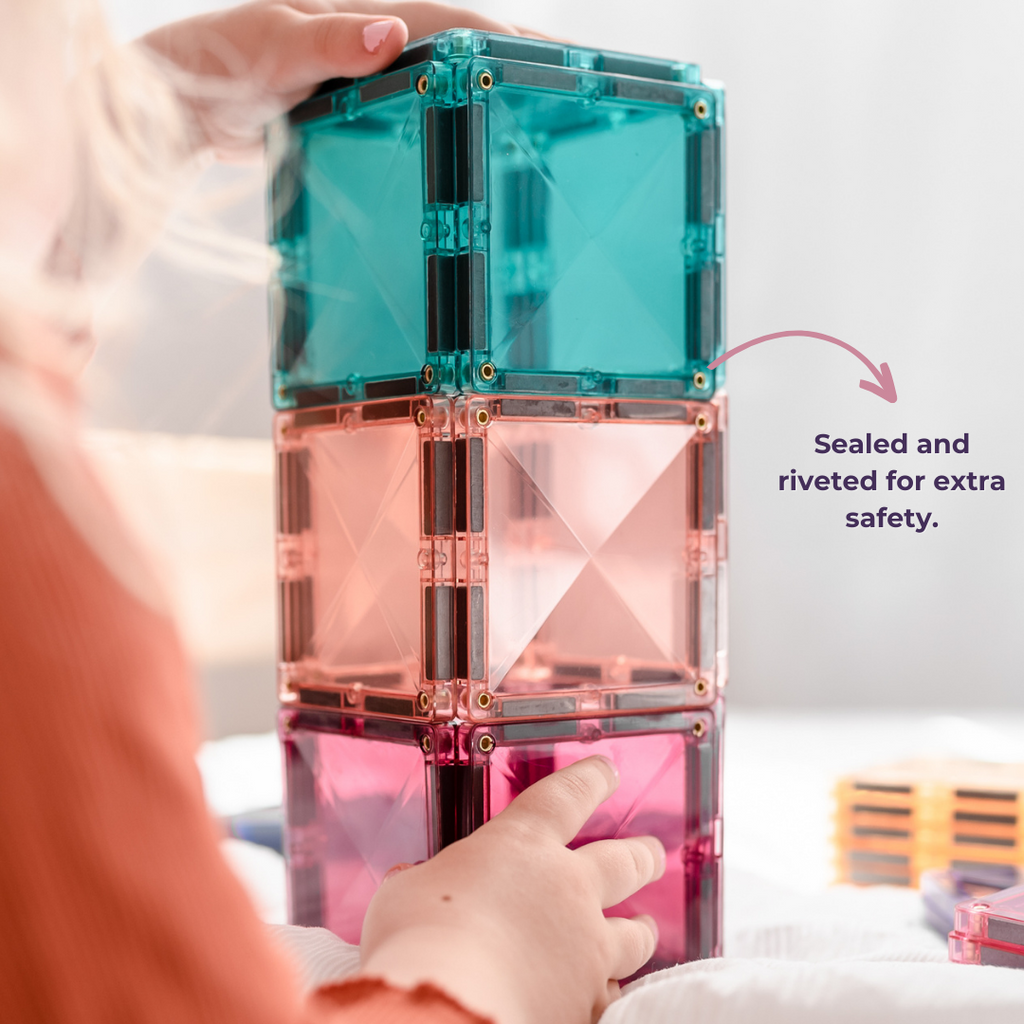 Sealed and riveted for extra safety.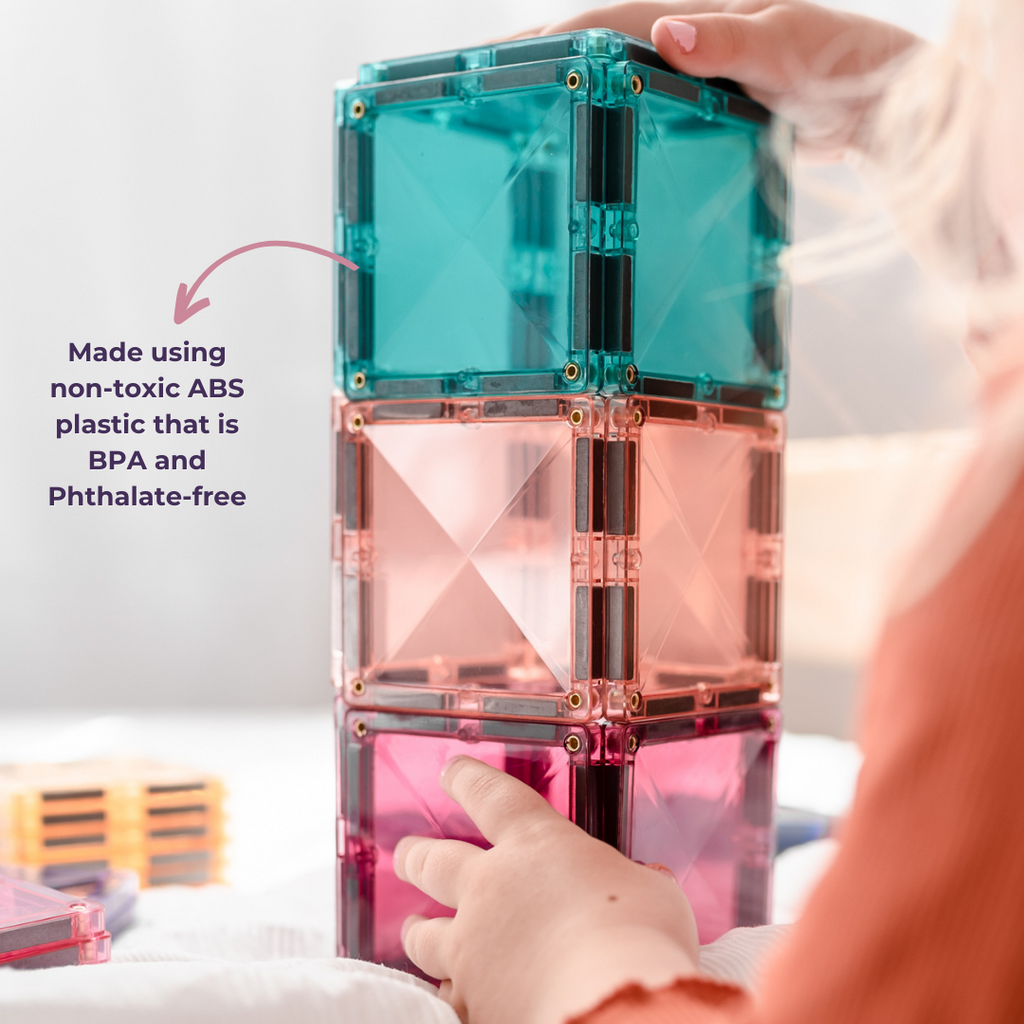 Made using non-toxic ABS plastic.
Description

Elevate Creativity and Learning with the Connetix 32 Piece Pastel Mini Pack

Unlock Imagination and STEAM Learning

Dive into a world of imagination and STEAM (Science, Technology, Engineering, Arts, and Mathematics) learning with the Connetix 32 Piece Pastel Mini Pack. This carefully curated pack introduces you to the wonders of Connetix, featuring 16 squares, 8 isosceles triangles, and 8 equilateral triangles in earthy pastel colors.

Inspire Creativity and Exploration: Designed to spark creativity, fun, and learning through play, this mini pack invites children to explore a universe of colors, shapes, and patterns. From crafting houses and boats to sculpting animals, car parks, mandalas, and beyond, the possibilities are boundless. The Connetix signature bevel design ensures seamless integration with other Connetix sets, while safety standards are upheld to international levels, ensuring a secure playtime environment.

A Perfect Introduction to Connetix: Whether you're embarking on your Connetix journey, seeking a thoughtful gift, or looking to expand your magnetic tile collection, the 32 Piece Pastel Mini Pack is the perfect choice. Dive into the world of Connetix, where creativity knows no bounds.

 

Discover the magic of Connetix today and watch your creativity and STEAM knowledge flourish!
Features

16 x Small squares
8 x Equilateral triangles
8 x Isosceles triangles

 

Versatile Building Elements: The mini pack includes 16 squares, 8 isosceles triangles, and 8 equilateral triangles in soothing earthy pastel colors, offering a diverse range of building possibilities.

STEAM Learning: Encourage STEAM (Science, Technology, Engineering, Arts, and Mathematics) learning through creative play, fostering a deeper understanding of concepts like geometry, symmetry, and color theory.

Unlimited Creativity: Inspire boundless creativity as children explore colors, shapes, and patterns, crafting various structures, including houses, boats, animals, car parks, mandalas, and more.

Safety Assurance: Connetix tiles feature the signature bevel design and meet international safety standards, ensuring a secure and enjoyable playtime experience.

Expandability: Easily integrate the mini pack with other Connetix sets to expand your creative possibilities and embark on more complex building adventures.
Specifications

Size: 26 × 16.5 × 5 cm

Recommended Age: 36+ Months

Why Buy Connetix from My Happy Helpers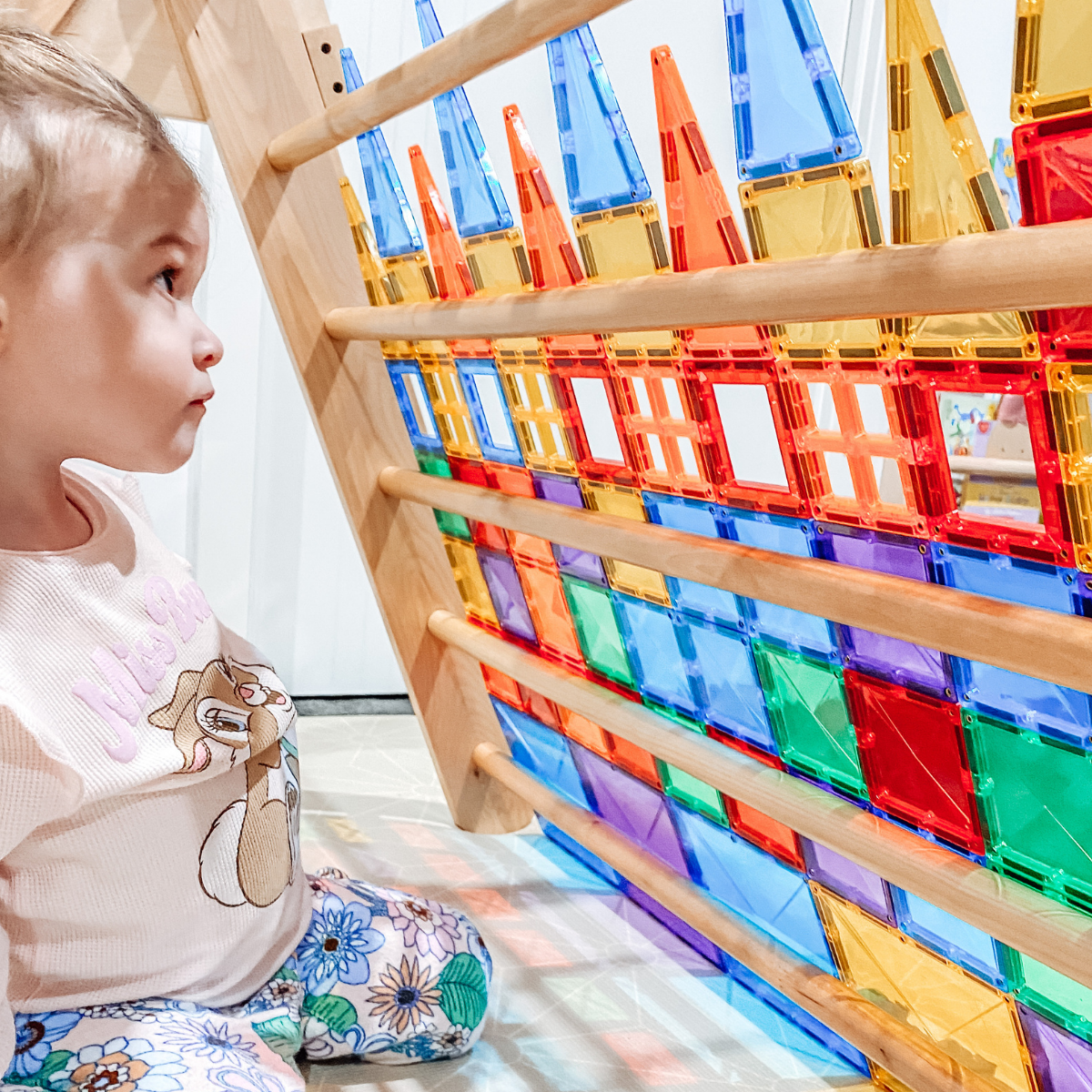 Unlocking Creativity and Learning with Connetix Tiles: Your Guide to the World's Leading Magnetic Tile Brand
You've herd the hype and now you're eager to discover the charm of Connetix Tiles for yourself. Let us run you through what to expect!
Within each set, you'll find an array of vibrantly colored tiles, each embedded with powerful magnets. These magnets are the magic that brings your creations to life, allowing you to craft intricate designs, from majestic castles to adorable animals and beloved character replicas.
With Connetix, creativity knows no bounds. Encourage your child to explore their imagination by simply taking the Connetix Tiles Set and letting them embark on a journey of pairing, connecting, and building anything they dream of.
Are Connetix Tiles Worth the Investment?
Absolutely! Connetix Tiles offer more than just playtime; they provide a sense of accomplishment as your child completes their projects. Building with Connetix requires patience, dedication, and goal-oriented thinking, fostering essential life skills.
Beyond being a toy, Connetix encourages world-building and storytelling, expanding young minds and transforming into room decorations or long-term playsets. These magnetic tiles also challenge the mathematical side of the brain, promoting dimensional thinking and blueprint creation.
In a world where creativity is undervalued, Connetix empowers children to unleash their creativity, enhancing performance in various aspects of life, including academics, problem-solving, and independent thinking.
Invest in your child's development, independence, and creative play today. Order your Connetix Packs from My Happy Helpers now and let the imagination begin!
Age Recommendations
For budding builders aged three and up, Connetix products are a perfect fit. If it's your child's first encounter with these tiles, start with a smaller set to prevent overwhelm. As their skills evolve, gradually introduce more tiles to keep their creativity flowing.
Safety First
Safety is paramount with Connetix Tiles. The non-toxic plastic used in their creation is BPA, Phthalate, and lead-free. To ensure a safe play environment, educate your children about responsible usage, emphasizing the importance of not swallowing the magnets and storing the tiles properly after each use.
Maintenance Made Simple
Keeping your Connetix Tiles clean is a breeze. Simply wipe them down periodically with a damp cloth. Avoid submerging them in water, as this may cause rust, and steer clear of harsh chemicals, which can damage the product. For added peace of mind, consider using a disinfectant spray after cleaning to maintain a hygienic play space.
Elevate your child's playtime to new heights with Connetix Tiles – the world's leading magnetic tile brand that sparks creativity and fosters valuable life skills. Discover endless possibilities today!