Connetix Ball Runs
Connetix Ball Runs are a great open-play toy that will encourage your child to explore their fine motor and problem-solving skills through their own construction designs. Honing your little one's hand-eye coordination, this ball run from Connetix lets their imagination lead the way. Blending logical thinking and creative exploration, a Connetix ball run can help your child engage in their development to challenge gravity and their abilities.
Read More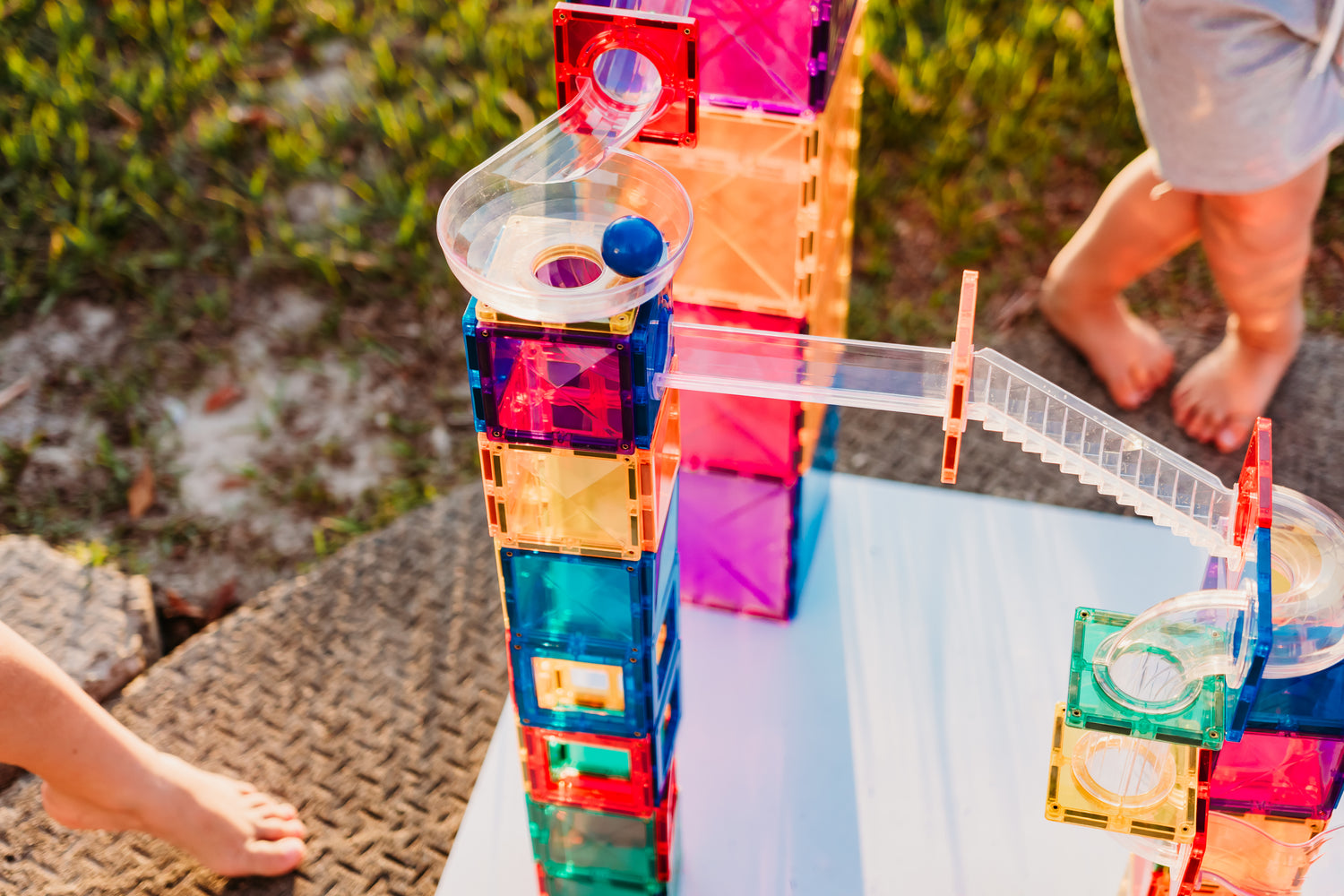 Endless Exploration with Connetix Ball Run
Connetix Ball Run promotes open-ended play, allowing children to venture into uncharted territories of design. With the freedom to create customised mazes, your young architect can experiment, innovate, and discover the boundless possibilities of their imagination. This unstructured play encourages experimentation and nurtures critical thinking, making learning an exciting adventure.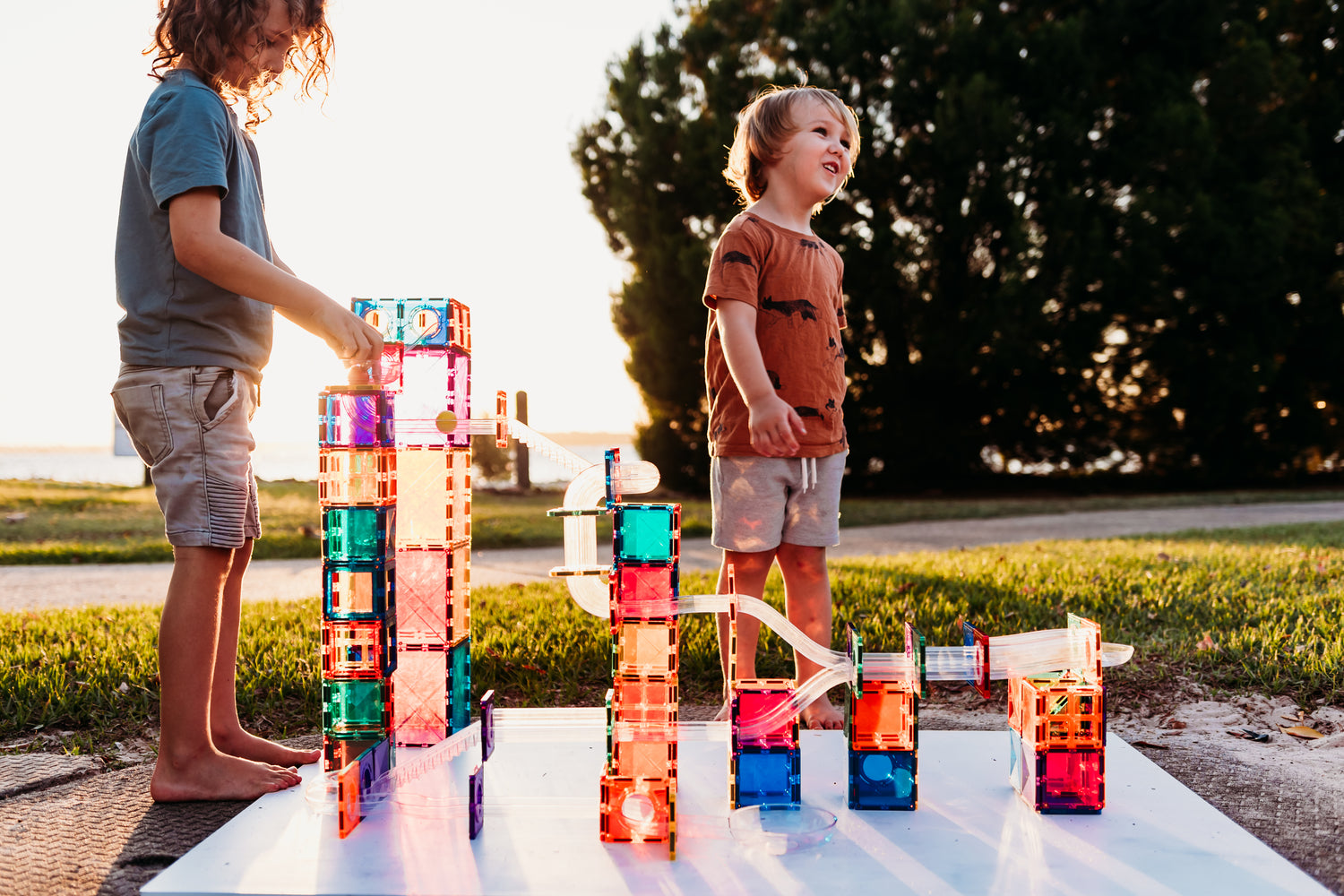 Strengthening Skills Through Connetix Ball Runs
The Connetix Ball Run isn't just about marbles finding their way through tracks; it's about empowering your child with skills that extend far beyond play. Constructing a marble run involves creative thinking, strategic planning, and problem-solving as children experiment with various track configurations to achieve desired outcomes. Throughout their interaction with this ball run, your child can learn how the slight changes in the track's structure can influence the marble's movement. 
This type of play can help to deepen your child's interaction and understanding of momentum, physics and fundamental scientific concepts. While simultaneously promoting creativity, enhancing hand-eye coordination, and introducing them to the foundational principles of STEAM (Science, Technology, Engineering, Arts, and Mathematics).
Frequently Asked Questions
What Age is the Connetix Ball Run for?

The Connetix Ball Run is designed to engage children aged 3 (36 months) and above. The safety of your child is paramount, and Connetix Ball Run incorporates innovative safety features, including ultrasonic welding and rivets. These measures ensure secure play while nurturing your child's development, making it a delightful addition to their playtime adventures.
What Is Compatible with Connetix Ball Run?

Expand your child's playtime resources with Connetix Ball Run by integrating it with compatible Connetix Tiles. Through this seamless compatibility, your child not only has access to more creative designs and learning potential but has more opportunities to share the fun for social engagement.
What Size Are the Balls in Connetix Ball Run?

The balls featured in Connetix Ball Run boast a diameter of 3.2 cm. This chosen size ensures that the marbles glide smoothly and captivatingly through the imaginative tracks your child constructs. As with any toy, it's essential to supervise your child when playing independently, especially with the hazards that a small marble presents.
Shop Our Full Connetix Range
Connetix Ball Runs Safety and Durability: Play with Peace of Mind
Safety is paramount in all the products from My Happy Helpers, and the Connetix Ball Run is no exception. Withheld to the same strict AU and NZ safety standards as all of our products, Connetix's ball run comes with the same commitment to safety as our high-quality Connetix Tiles. With a high durability level, this ball run guarantees long-lasting enjoyment, so you can rest assured knowing that your child is playing independently with a toy that prioritises their safety and well-being.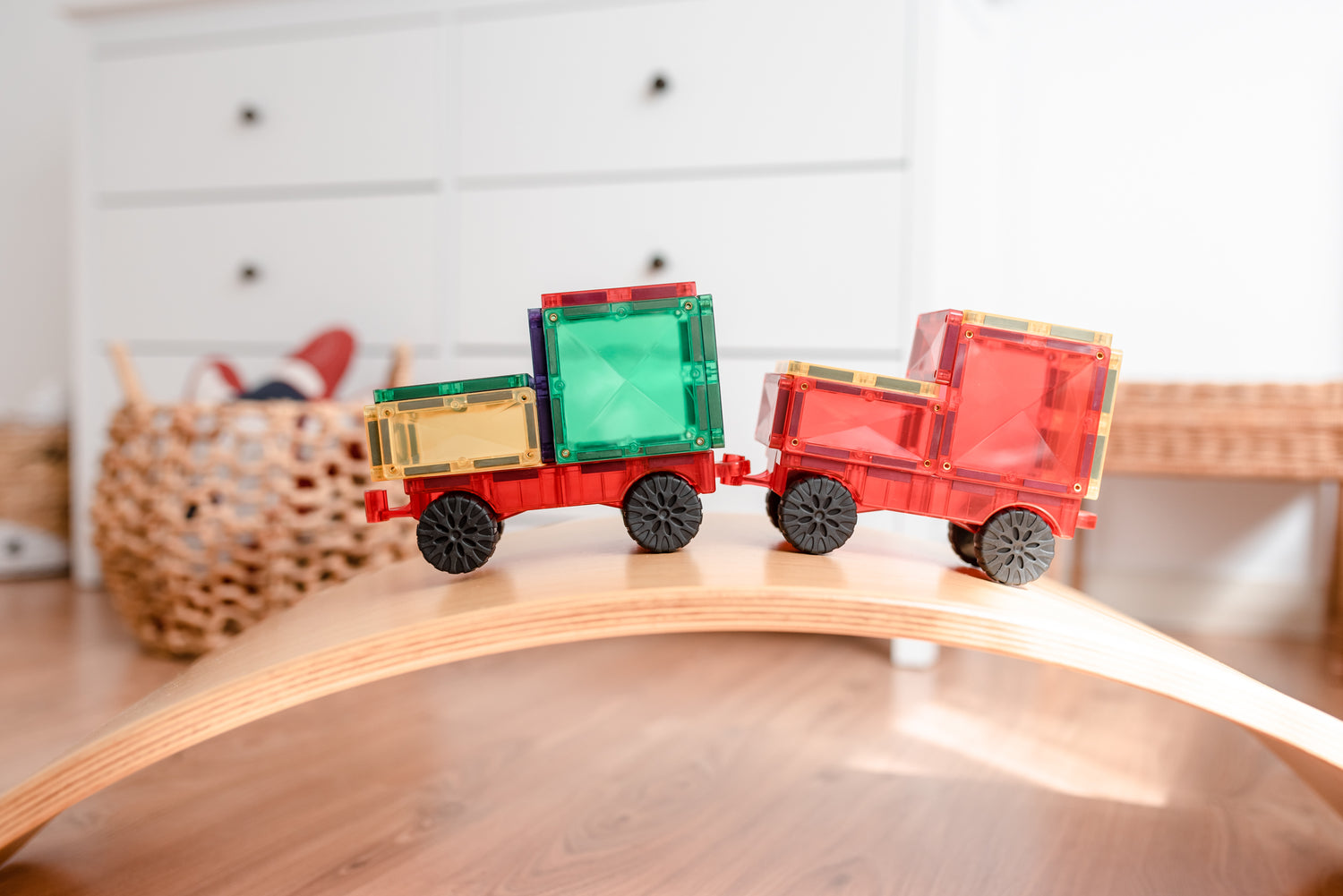 Themes and Add-On Packs: Elevating the Adventure
Find a wide range of choices with Connetix Ball Run's selection of themes and versatile add-on packs available at My Happy Helpers. Explore packs designed to encourage imagination, such as creative packs, pastel and rainbow expansion packs, and ball replacements. You can also find bundle packs with Connetix ball runs and magnetic tiles, which can be used together, taking playtime to new heights.
Discover Educational Fun with My Happy Helpers
Provide your child with a fun-filled toy that encourages them to discover a space where creativity, learning, and exhilaration meet with Connetix Ball Run products from My Happy Helpers. Browse our range online to find the perfect set for your child to help path their way to imaginative exploration and self-lead learning. 
Browse our Connetix Ball Run range and a wide collection of magnetic tiles and other developmental toys at My Happy Helpers, your trusted partner in nurturing your child's growth. We offer fast and affordable shipping across Australia and with Afterpay, so you can watch your child build now and pay later. If you're nearby, visit our store at 12-16 Micro Circuit, Dandenong South, Victoria, open from Monday to Friday, 10 am – 2 pm.